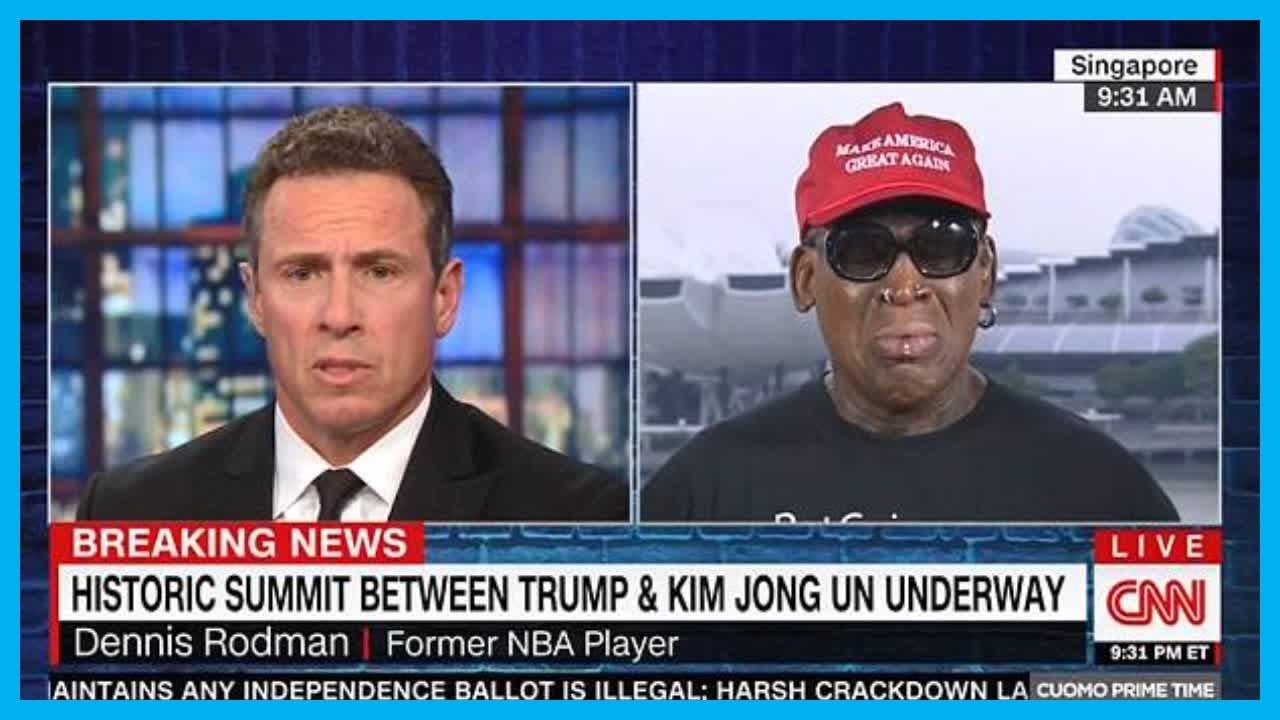 Dennis Rodman flew to Singapore for the summit between Donald Trump and Kim Jong-un. When pressed for his thoughts on the possibility of peace, he began to cry. You might ask yourself is there something deeper going on, or are these the tears of a clown?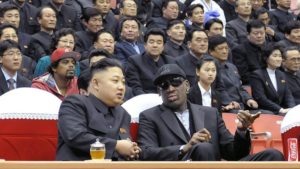 As you may remember, Dennis Rodman struck up an odd friendship with Kim Jong-un, bringing basketball to North Korea. Rodman was panned for playing into the hand of a cruel dictator. But I think we forget sometimes this simple truth: Kim Jong-un is a kid.
Kids love basketball players, especially when they're pierced through the lip and heavily tattooed. They look like superheroes because they are superheroes.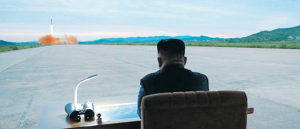 Kim was born into extreme wealth and the family business has always been exporting cruelty. It's amazing how far you can get in the world if you have no regard for others.
But as sure as the royal family in England has a soft spot for the pageantry of a wedding, dictators love sports. Hitler used the Olympics to prove his theory of White Supremacy. Of course, when Jesse Owens made Nazi sprinters look like joggers, the best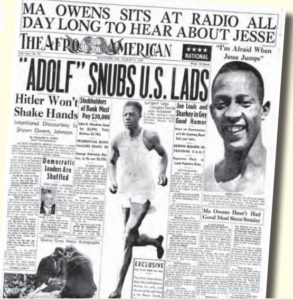 Hitler could do to save face was refuse shaking hands with Jesse Owens.
If you translate Mein Kampf into English it actually means My Bad.
Hitler was a terrible human being, a historical buffoon and when it came to betting on the Olympic Games, he lost his tucas.
L'Chaim, Hitler. You piece of shit.
But the truth is we left Germany in ruins. We blamed them for the First World War and used the Treaty of Versailles to cripple the German economy. It was like sanctions on steroids. And what happens when the people are left to push wheelbarrows of money to buy a loaf of bread? They worship dictators and have parades celebrating missiles instead of Macy's.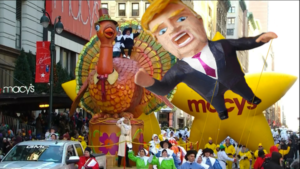 Enter the sleeved crusader…
There's no need to fear, Dennis Rodman is here!!! 
If he can get Michael Jordan 6 NBA Championship Rings, then he can get Donald Trump to a photo-op, which is what this is really about, make no mistake. When it gets right down to it, Donald Trump and Kim Jong-un are two spoiled brats who wanted their picture taken together. It's really very simple. Barack Obama treated both of them like an afterthought.
Trump was mocked at the White House Correspondents Dinner by Obama and Kim was snubbed on the world stage. This was their moment to prove how much they matter. The depth of your insecurity is directionally proportional to the amount of attention you require.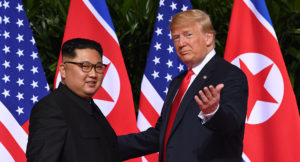 Some people require a wedding where the whole world is watching, some people require a photo op in Saigon and some people require a red hat that says Make America Great Again with a snot rag for their tears.
Smile and the whole world smiles with you, cry and you cry alone. Unless you're on CNN.