This morning at 5AM, I watched an interview with Mike Bloomberg. You might ask what I'm doing up at 5AM and it's a fair question so here's the answer…
Fucking!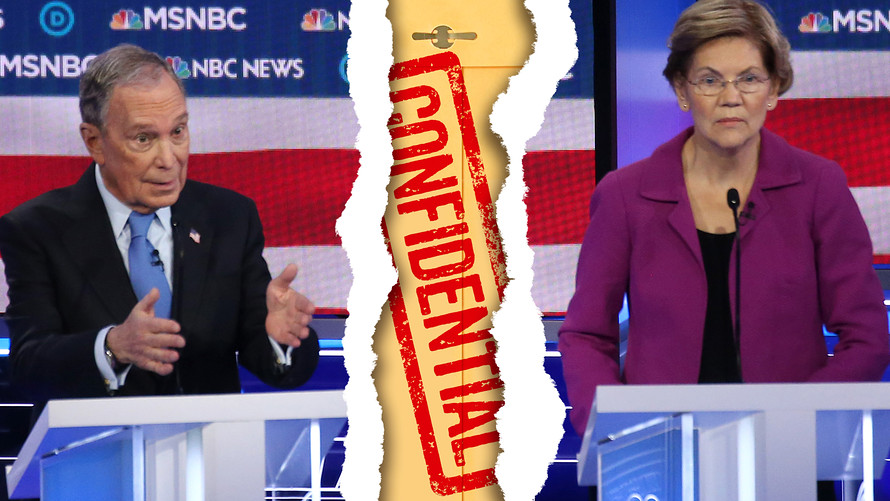 Speaking of the money shot, Mike Bloomberg looked good in his baby blue sweater vest. The purple tie was a nice touch. The blazer with a flag pin on the lapel was predictable, if not forgivable, given the costume of patriotic buffoonery which is the defining characteristic of 2020. But none of that caught my eye. What caught my eye was this…
In Mike's right nostril was a booger. It begs the question: how come no one told Mike?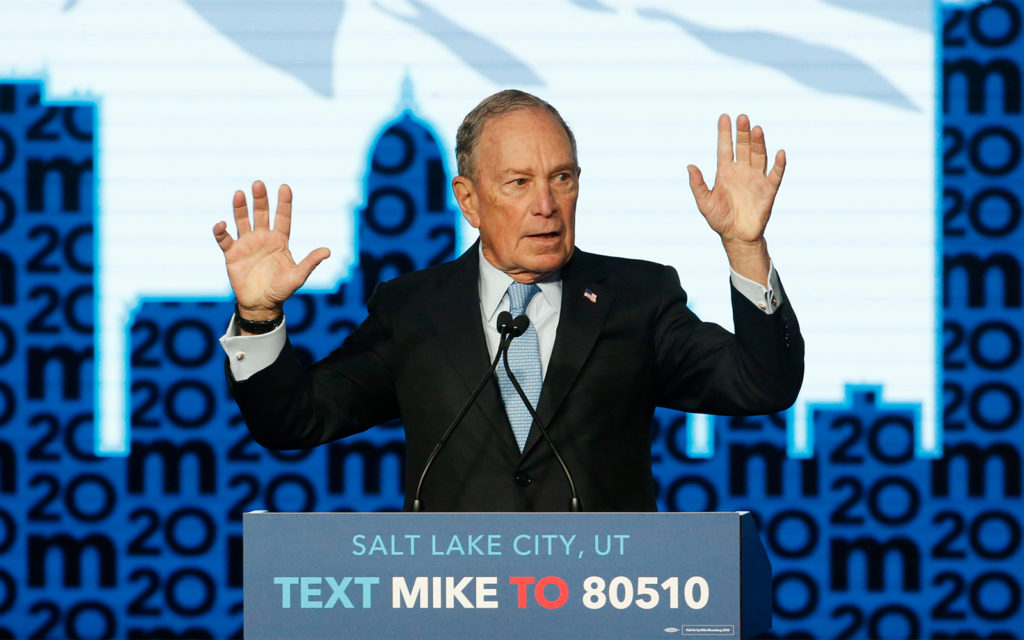 The answer is simple – you can't tell him nothing – he's been too rich and too famous for too long and it's becoming increasingly clear his presidential campaign is, at best, a vanity project. Case in point, there's a commercial floating around showing Mike taking calls. At the end of the commercial, he offers a phone number, encouraging you to call.
I called. I left a message. I hit the pound sign when I was done. Do I expect a return phone call? No! Don't be ridiculous unless you're being ridiculous for a laugh. Look a little closer at the commercial and you'll see every time Mike takes a call, he has someone else holding his phone. And I get it, he uses the person holding his phone to show-off his idea of diversity, which is someone of color holding his phone or a woman holding his phone or a woman of color holding his phone.
Everyone is this guy's nanny.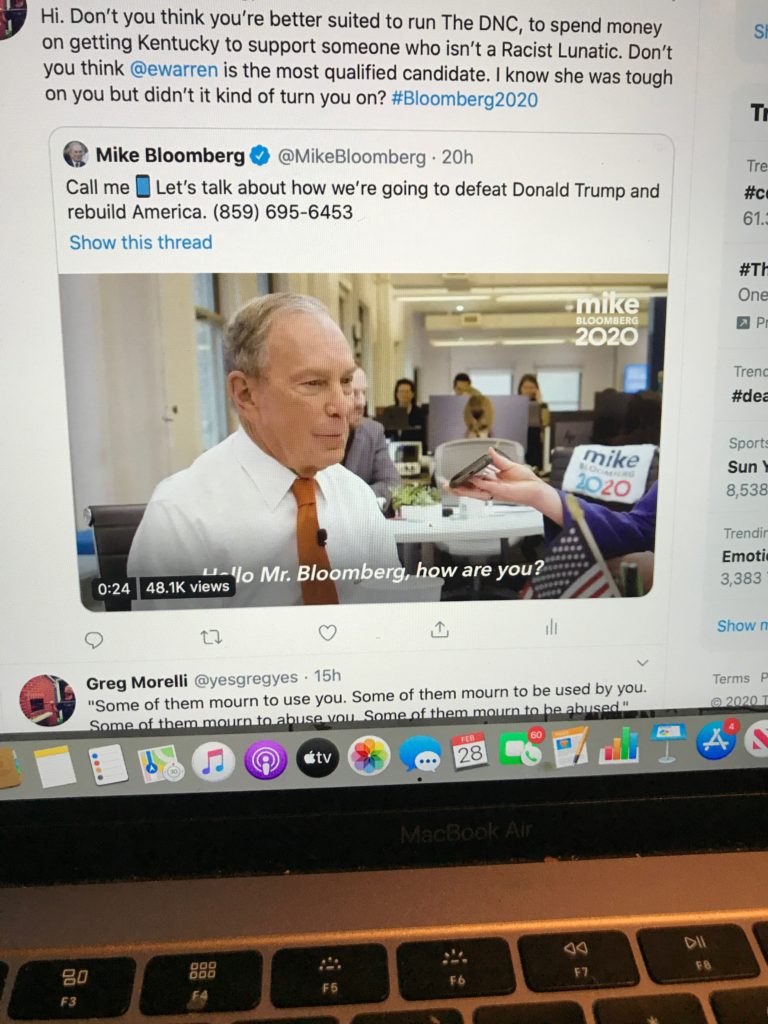 You could say the commercial is tone deaf but it would be missing a larger point underscoring the moment. There's all this talk of stopping Bernie Sanders; there's all this talk of not being able to unify the Democratic Party; there's all this talk of the word Socialist.
Why?
The big-scary-word isn't Socialist. The big-scary-word is Nationalist.
Here's another big-scary-word…
Billionaire!
The Least Worst Billionaire, Bloomberg 2020. That's a whimper, not a rallying cry.
Listen.
You cannot beat a lunatic with a moderate. The people are crying out for a rumble! Are you not entertained?!! Each side has their champion. The Birther Bigots and Hollywood Access Evangelicals have Trump. The Social Justice Warriors and Triggered Snowflakes have Bernie.
I don't get either side. But to deny the proceeds of the fight is bad business.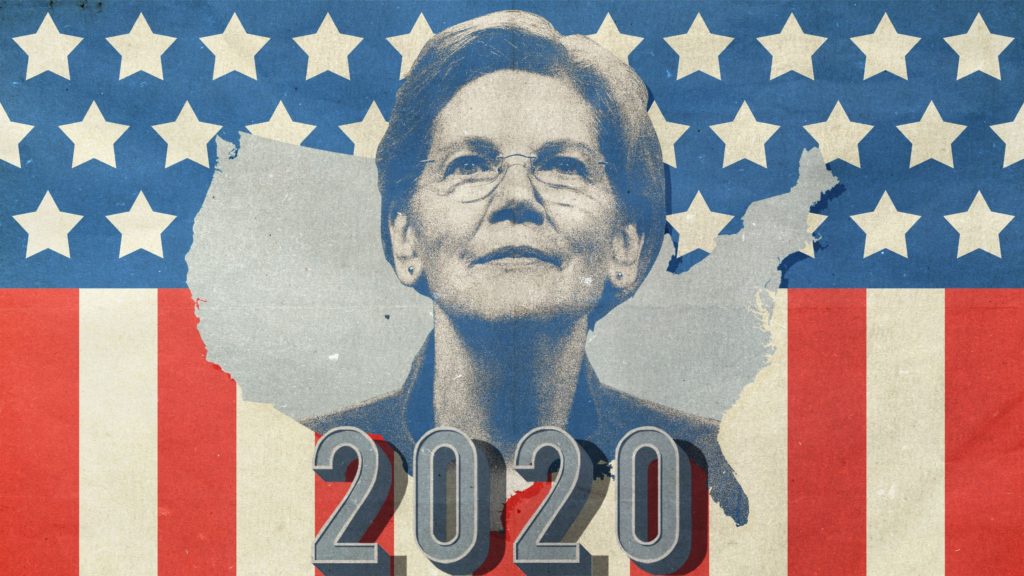 My candidate got knocked out in the 1st round. In all honesty, she'd make a fabulous president but she couldn't land a left hook. Elizabeth Warren is terrible in the ring. She's beyond brilliant. She's beyond qualified. And yet I wasn't feeling it, which is sad. Maybe I'm too conditioned to root for men pummeling men instead of rooting for a different kind of contender, a different kind of voice for a different kind of champion: of the people, by the people, for the girls in elementary school classrooms daydreaming their way across the line of presidents wishing for a face resembling theirs.
Are you not entertained?
45 consecutive mostly irrelevant men, 1 black man who ran on the audacity of hope only to govern on the wishy-wash of nope. "My thoughts on Gay Marriage are evolving." He said that. He actually said that.
Your parents were an inter-racial couple and if that didn't give you a window into the insanity of Emotional Stop & Frisk, well then shame on you, Barack!
Shame on me for giving you a pass. My thoughts never needed to evolve which might surprise you when I say this: go home, Mayor Pete. Why can't the left rally around someone, for a change, who's unapologetic.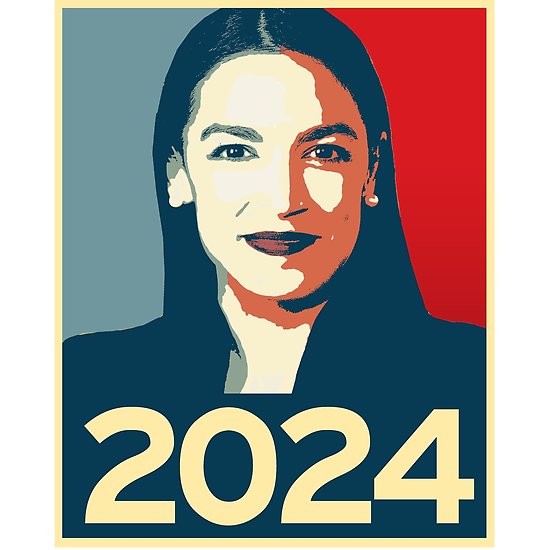 What do we have to be sorry for?
Believing in women.
Believing in love.
Believing in science.
Wanting to give Rashida Tlaib, Ilhan Omar and AOC the president they asked for.
I'm not sorry and just because I don't "Feel The Bern" doesn't mean I won't be a balls-to-the-wall corner man when the bell rings for Bernie Sanders on Super Tuesday.
Mr. Bloomberg, you're no Iron Mike.