54 miles, the drive from Montgomery to Selma, the drive from Selma to Montgomery, each way, 54 miles. To mark the occasion, Vinny Vegas rented a Chevrolet Camaro.
He rolls like a big spender and why not? He came up the hard way, earning everything he's got, by hook or by crook.

It was too cold to put the top down but that didn't stop us. As the sun set over Montgomery, we pulled over, dropped the top and continued driving aimlessly, the tunes cranked. Just two friends who hadn't seen each other in years, with nowhere to go, with nowhere to be, cruising the backroads of Montgomery. The moment seemed insignificant, surely the last thing we'd remember or either one of us would talk about when we look back on this trip many years from now and yet isn't this the essence of freedom? Isn't this why equality is worth fighting for? So insignificant moments can be shared without fear of being questioned or noticed or pulled over or ripped from your house for whistling at a white woman or lynched.

To blend in, to decide the light over an abandoned parking lot is worthy of a painting, to flip a u-turn, to grab a picture no one will ever see or share or remember taking. We're here to make it easier for each other, not harder. We're here to forgive each other, not tie the noose. We're here for mercy, just or unjust.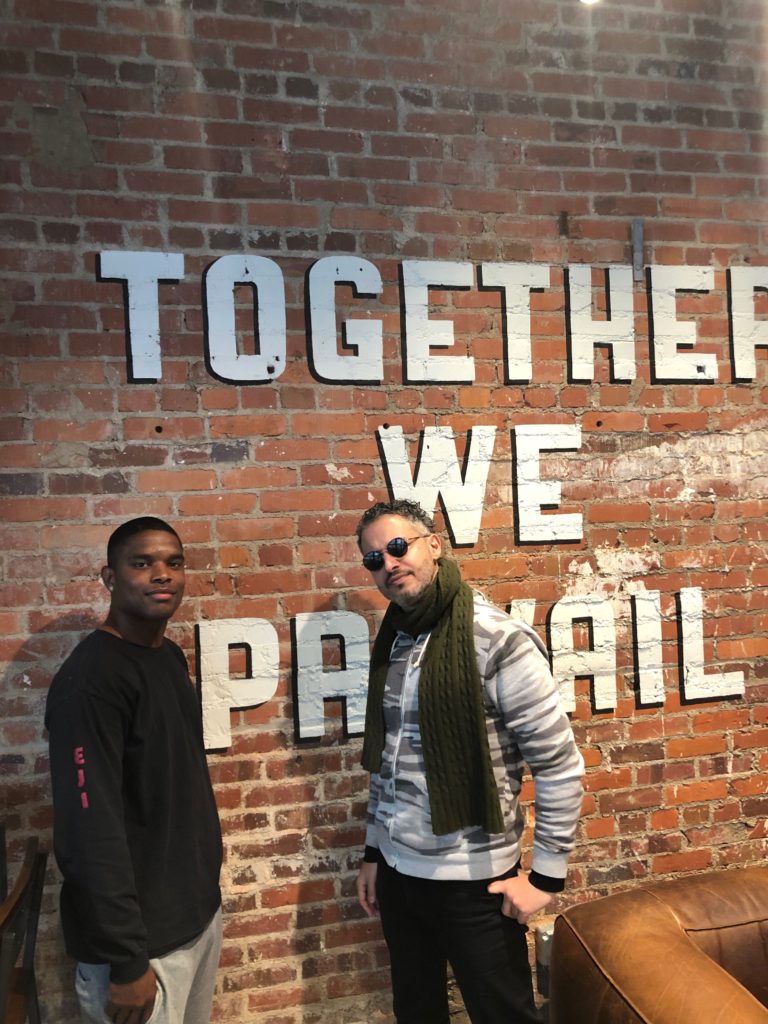 Kuntrell Jackson is free. He's still contending with the pesky obligations of parole but there are no bars on his windows, there are no prison guards testing his temperament, his life isn't in danger if he decides to channel surf.

"The same thing that goes on here in the streets goes on in prison," Kuntrell told me. " But it's worse. It's intense. For instance the TV. That's the number one thing that gets people killed in prison. You think you disrespect someone and that gonna get you killed. But no! I seen people cuss each other out and they be cool the next day. But I have seen a guy turn the TV and the other guy that's watching wasn't going for it. Next thing you know, it's a killing. The second thing: the basketball court. Lord have mercy! That basketball court! It's already physical. Everybody think they tough. Everybody think they good. Everybody think they hard. The words come. You this! You that! Next thing you know, it's a killing."

"The basketball court and the TV," I said. "Wow!"

"Number one and number two killers," Kuntrell said. "That basketball court and that TV will get you killed. Fast! I promise you, man. I can't make this up."

I cannot tell you how many times I have opened my mouth on the basketball court. I should be dead. But I'm out here, on the streets, in the world, where I'm allowed to be an idiot. It's not supposed to be a death sentence, being a loudmouth on the basketball court. Maybe you get a busted lip, fair enough. But a death sentence? We're putting unnecessary pressure on vulnerable people, taking everything away from them, surrounding them with a constant reminder we wouldn't miss them if they were dead. This is what we call justice.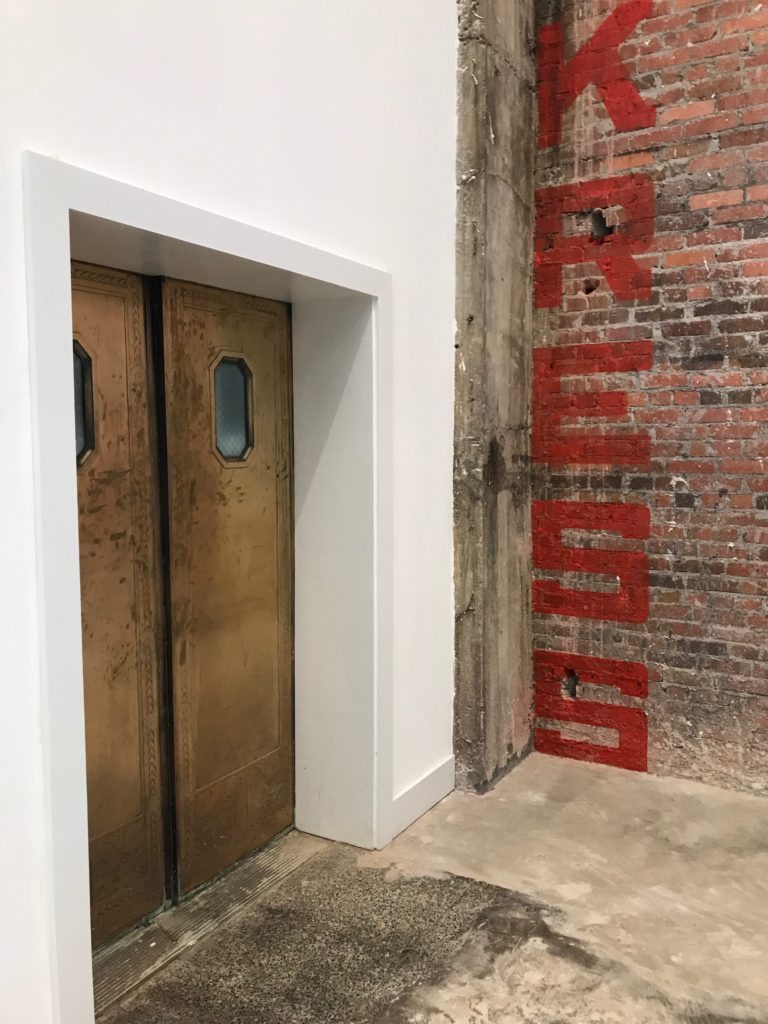 The Kress Building dates back to 1929. On Dexter Avenue, in the shadow of the star where Jefferson Davis took the oath to humiliate generations of black men and women, kitty corner to the church where Dr. King would raise his voice in defiance and forever tarnish the star on the steps of the capitol, there's a building you'd walk past if you didn't know any better. But as fate would have it, in my first hours on the streets of Montgomery, I went looking for a cup of coffee.

"Prevail Union," I was told. "The Kress Building."

It was at Prevail Union where I invited Kuntrell Jackson to join me for a cup of coffee. It was at Prevail Union where Vinny Vegas walked out, leaving me alone with Kuntrell Jackson so the conversation could take the twists and turns intrinsic to my nature.

"I'm too much of a talker," Vinny Vegas said. "I'll ruin it."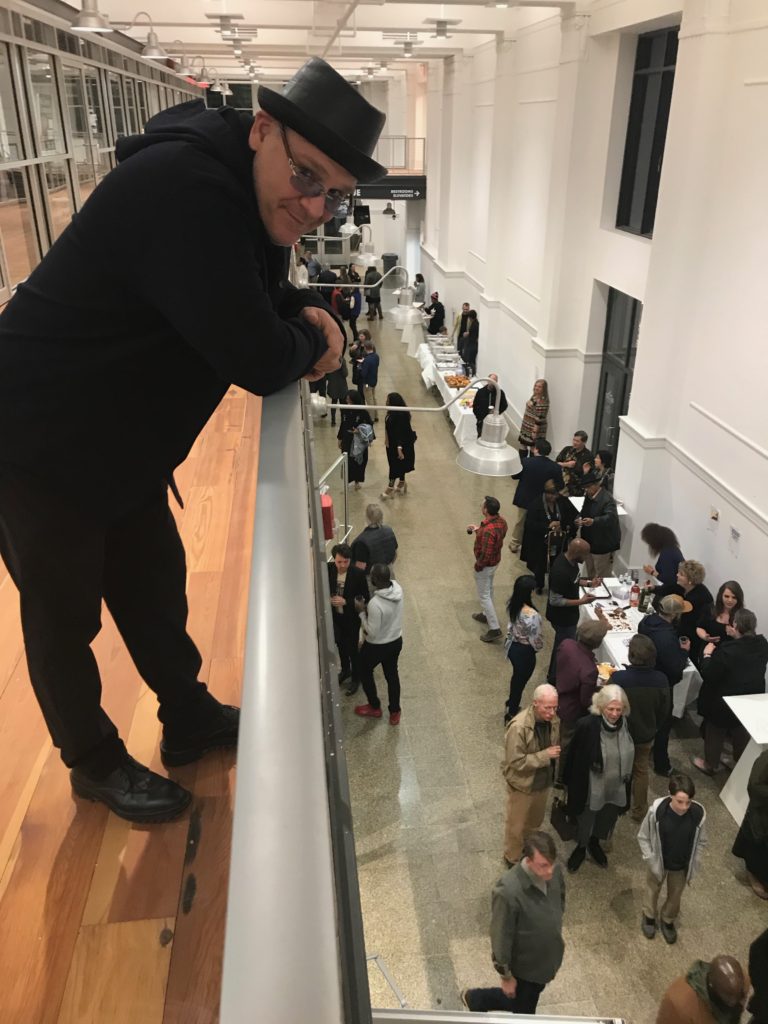 After we finished, Kuntrell was generous enough to offer me a ride. Once I got to the other side of town, where I was staying, I texted Vinny Vegas. Turns out, after he left the coffee shop, a short time later he circled back – but I didn't notice – I was too caught up, which is also intrinsic to my nature.

I told Vinny Vegas to sit tight, I'd make my way back to The Kress Building. Once I got there, I found him nosing around the shops in the back of the building. To call them shops is misleading. They're more like studios passed around to local artists as gifts until retail stores infiltrate the space to begin paying rent.

As we were killing time in a studio with a phone booth where you're invited to record a story, we met a young woman from France. Turns out, her family owns The Kress Building and she was living in Montgomery for 9 months to do something imaginative with the building while they open the doors again for business on Dexter Avenue.

"We're having an art show tonight," she said to us. "From 7 to 9 o'clock. Then we're going dancing at Kru." We thanked her for the invitation, assuring her we'd be back. After climbing the steps of the capitol, after touring The Dexter Avenue Church, after meeting Kuntrell Jackson for a cup of coffee, after pondering the horror of The National Monument For Peace and Justice, after road tripping to Selma and walking The Edmund Pettus Bridge, you might wonder what else is there to do on your last night in Montgomery.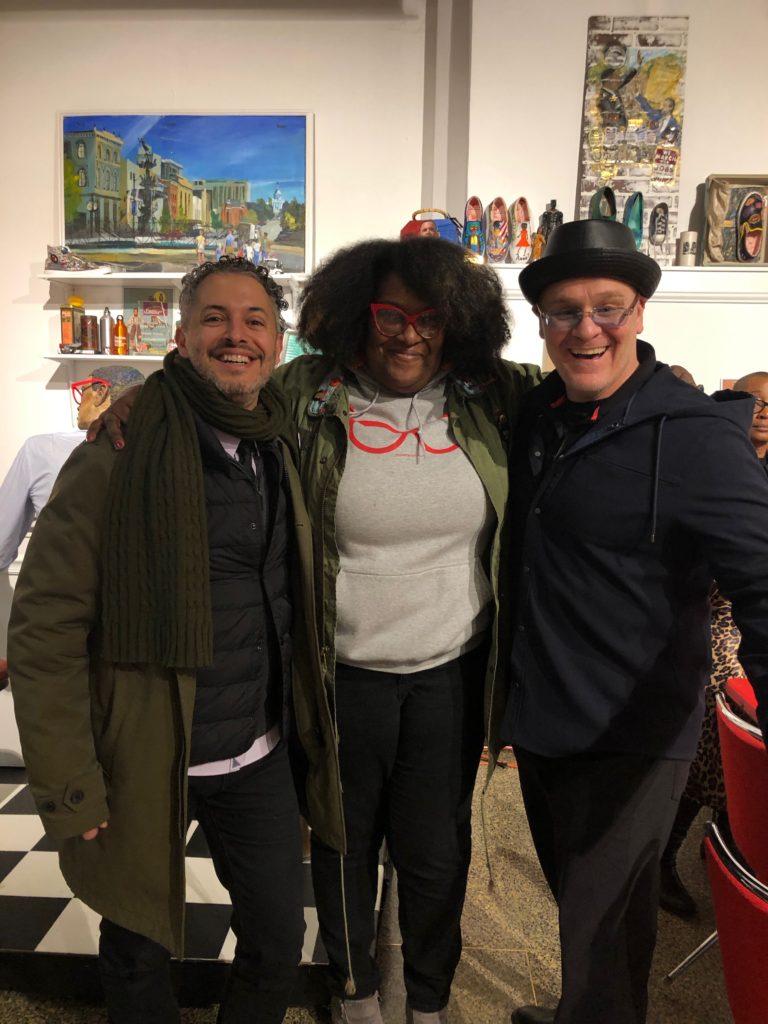 Not to brag but we went to an art show.

Michelle Browder was there. She was selling a piece called "Negro Screams," it's jaw dropping. She has a sculpture of Bryan Stevenson sitting at a lunch counter. She has taken the signs from segregated bathrooms and reclaimed the dignity of those who are lucky enough to stand in front of her artwork. She has painted Converse high tops and damn it, I want a pair!
The walls of The Kress Building were filled with art. There was food and drinks. There was a DJ spinning records on the middle of a staircase. There were street performers dancing in the lobby. In the studio with the phone booth where you could record a story, there was a line of people being photographed in front of a polka dot backdrop. I could not resist. I signed the disclaimer. I never thought polka dots were my thing but I was wrong, it's the backdrop of pure joyfulness.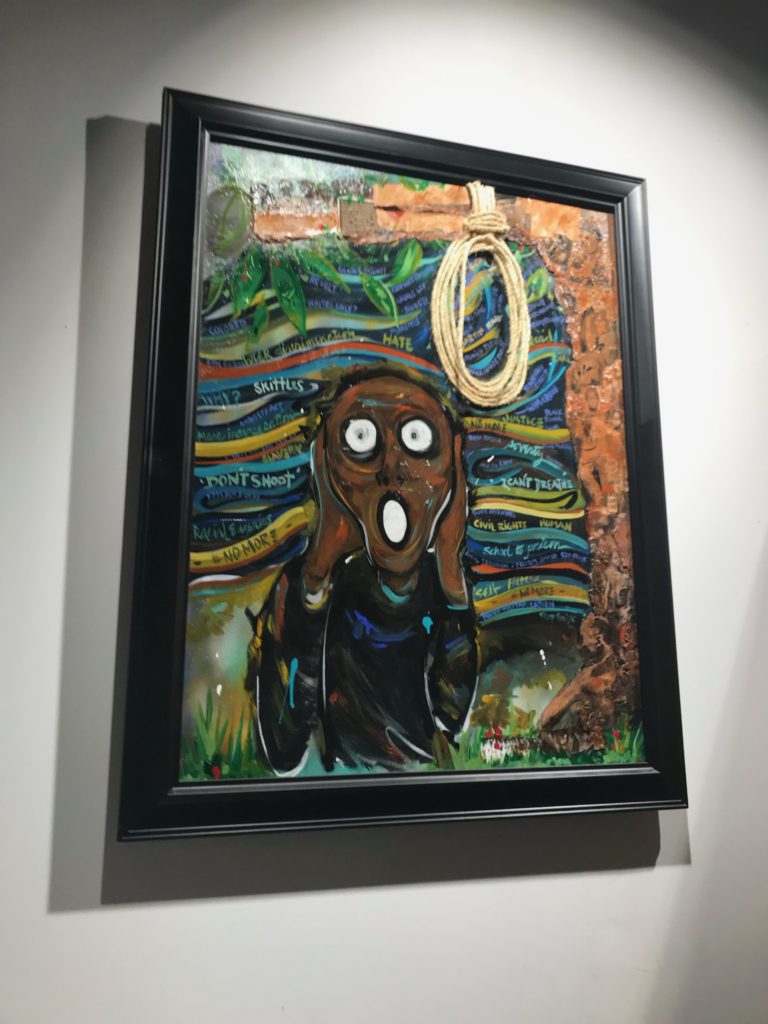 "Why?" I asked myself. "Why not," I answered my own question.

Never did I think we'd stumble into such a beautiful crowd in Montgomery but you never know until you get there. One of the reasons I made the trip was an idea I stole from the subtext of a book: there's power in proximity.

There's understanding in walking the streets of a town you've pre-judged, there's kinship in getting close to someone you've only read about in books and listening to them with your whole heart, there's something funny about dragging your college roommate to the other side of an eye-roll.

The art show ended. We hopped in the Camaro and shot across town.

"Where to?" Vinny Vegas asked.

"Key," I told Vinny Vegas. "That's where everyone is going dancing." I plugged the name into Google Maps. Nothing came up. I did a quick search of hot spots in Montgomery. Nothing came up. Vinny Vegas pulled over the car.

"What's the name?" He asked me. "Key?"

"Key," I said. "I wrote it down in Notes."

"Key," he said as he began futzing with his phone. "Kru."

"Kru," I said.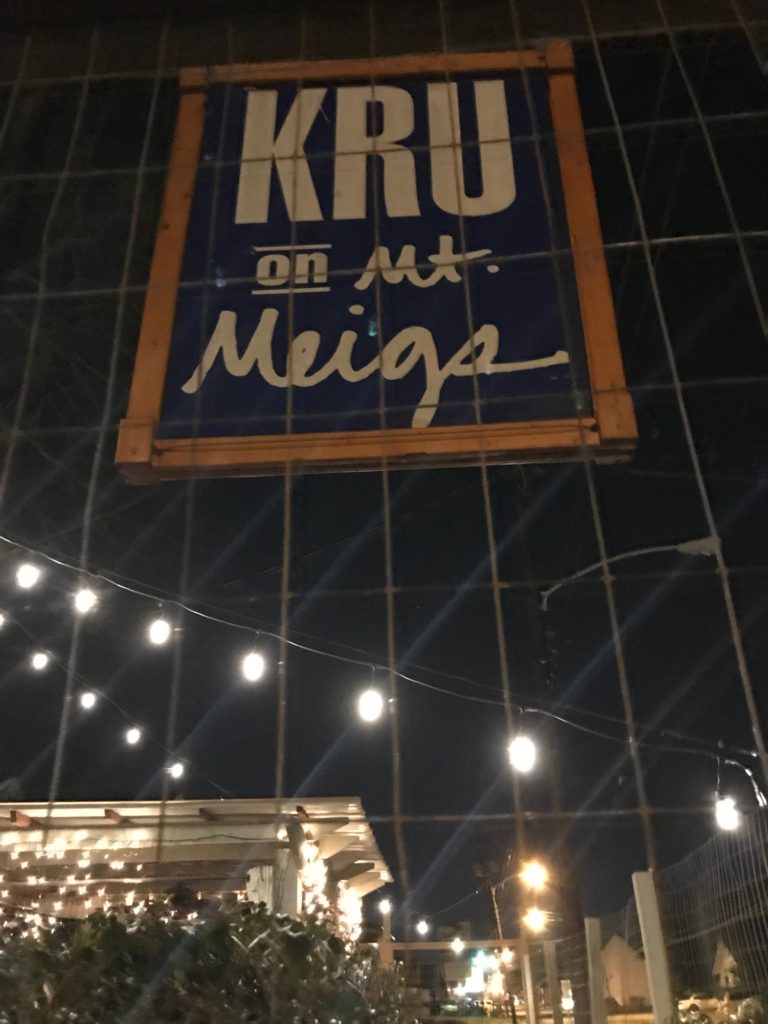 "Kru," he said. "Spell Check is fucking with you. Check it out. You wrote it down in Notes, right? Open Notes. Type in Kru. You'll see what I mean. Spell Check is a dirty thumb wrestler!"

Sure enough, Kru on Mount Meigs popped up on Google Maps: 2118 Mount Meigs Road.

It was small, intimate. It looked more like a house party than a bar.

"It feels weird," Vinny Vegas said.

"It does," I said. "Maybe we should call it a night."

"Oh we're calling it a night," Vinny Vegas said. "We're going in."

We hit the room and everyone smiled. There was dancing and ping pong and it felt like we were back at college in our fraternity house, only this time the room felt more like the world I wish I was living in: old, young, black, white, gay, straight, everyone smiling, everyone dancing, Vinny Vegas kicking my ass in ping pong.

It was heaven.

Earlier in the evening, driving the backroads of Montgomery as the sun was setting, with the top down, we cranked Purple Rain. When the opening chords hit, you cannot help but feel the weight of emotion Prince is contending with in the song. It's heavy, it's dark, it's painfully beautiful. I've sung along to Purple Rain since I was in high school. But I never really understood what he meant by this…
"I only wanted one time see you laughing, I only wanted to see you laughing in the Purple Rain."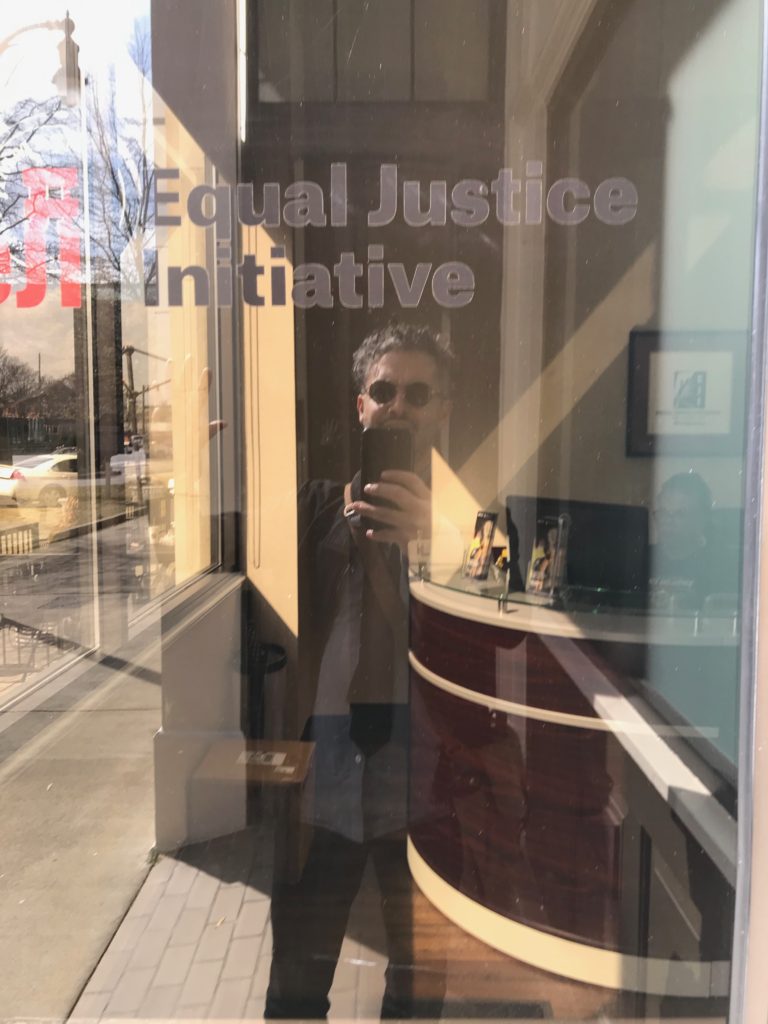 But now I know.

I want Kuntrell Jackson free of parole, free to follow his dream to the end of the line, to be an actor, to bathe himself in the Purple Rain of a self-indulgent speech at The Oscars. I want the ghost of Jefferson Davis to track down the ghost of Edmund Pettus and invite the ghost of Martin Luther King out for a cup of coffee, Purple Rain Roast, where the burnt aftertaste of racial humiliation is replaced by the gentle aroma of brotherhood. Most of all I want Vinny Vegas to send me an invoice for my half of the rental car, for my half of the gas, the Camaro was white but it wasn't white by an insane inclination, it was white by accident, which is the fluke it was meant to be, unlike Purple Rain which is a deliberate color choice, intentionally dramatic, utterly ridiculous but divine in the ridiculousness because dancing and singing along and cruising the backroads of Montgomery with the top down is the highest of high purpose in the short time we're lucky enough to find each other and grab the moment like we can stop time.

We did. We stopped time. I miss you Vinny Vegas.