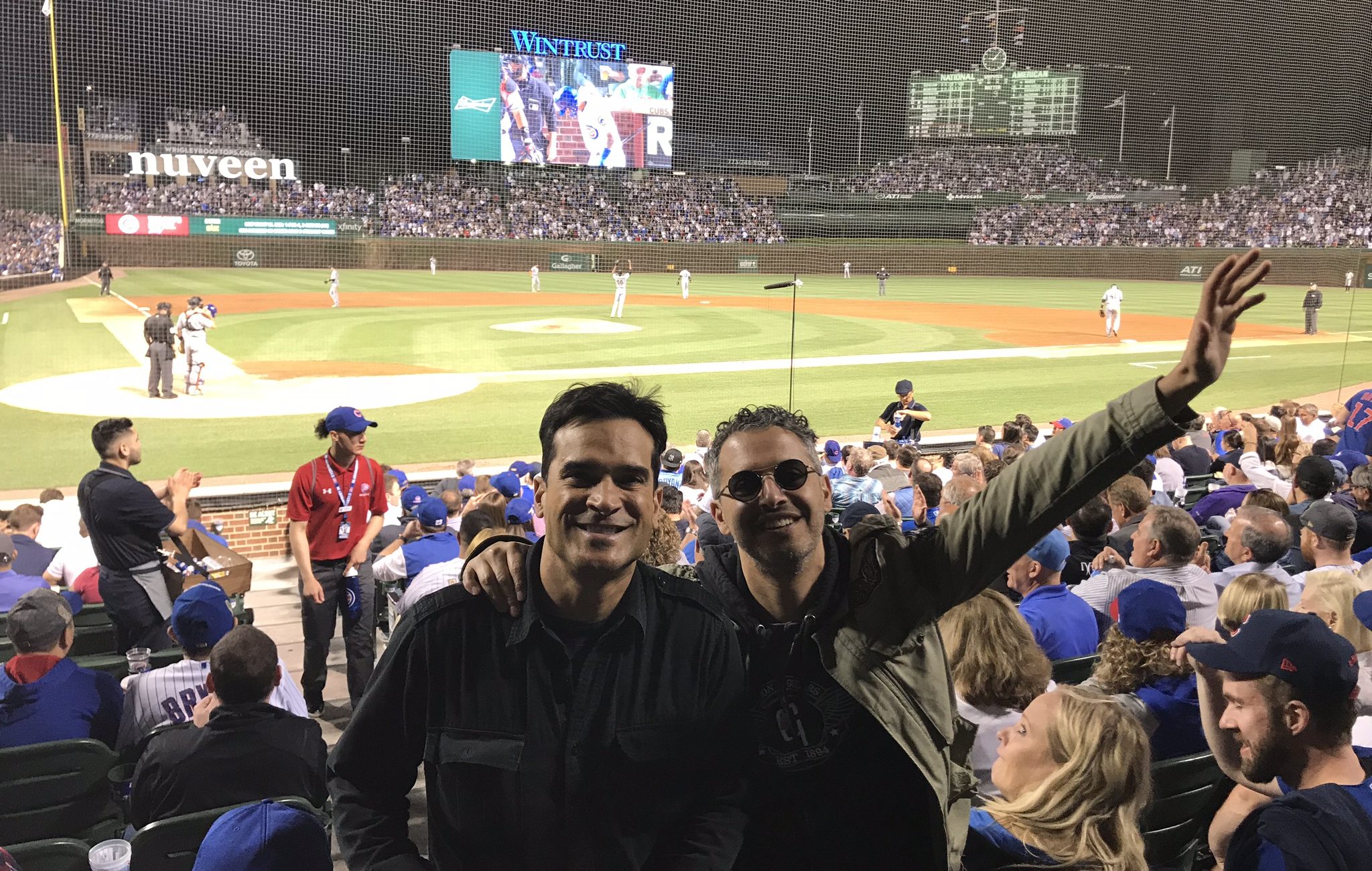 The Cubs were playing The Marlins. Eddie Gee texted, "Yo Bro! I got 2 tix for the Cubs game. It's my birthday. Join me?" It was a no brainer. I texted back, "Yo Bro! Fo Sho!"
Back in the day, I met Eddie Gee at the University of Florida. We were fraternity brothers at Pi Lambda Phi. He was from Miami. I was from Chicago. After we graduated, no matter where he lived, New York, Los Angeles, Chicago, his heart remained in Florida.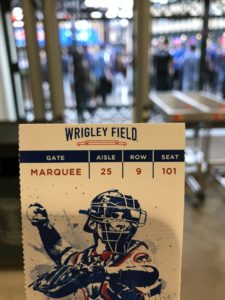 Eddie Gee loves The Marlins. I'm not particularly into sports. But I love The Cubs, especially when they're playing The Marlins and there's a chance to goad Eddie Gee. He's old school, cut from the cloth of "he can dish it out but he can't take it." Eddie Gee is the thinnest skinned shit talker this side of the Mason Dixon Line, which is why he's fun. Despite the cocky swagger of his frat boy rap, Eddie Gee has a conservative bend. This is the side of being conservative nobody wants to see, the side where those who have an advantage can't handle being razzed.
In the 1st Inning, The Marlins got off to a winning start, scoring 3 runs. Eddie Gee was on fire, taunting everyone around us in Wrigley Field. He knew all the players by name, and as each one came up to bat, he called out praise. I bought him a beer. Then another beer. Then another beer. He bought the tickets. I bought the beers. Truth be told, I get the feeling someone else bought the tickets and I bought the beers. Back at Pi Lambda Phi, Eddie Gee won the "Hook Me Up Bro Award." This ability of his to work everyone around him has long been on display. As fraternity brothers, I marveled at his charisma. As grown men, I can't knock the hustle. Every relationship comes with an invoice. If you don't believe me, if you think I'm being cynical, ask anyone who's been divorced.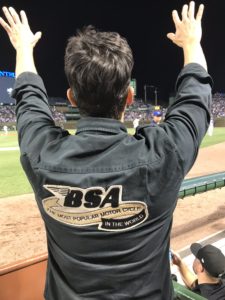 The Marlins held their lead. Eddie Gee was loving it. Somewhere in the middle of the game, I'm not sure when, since I wasn't really paying attention, The Cubs rallied. 2 runs crossed the plate. I jumped up, sensing a turning of the tide, flinging both middle fingers into the dispirited face of Eddie Gee.
"Bro," he objected. "You don't put 2 middle fingers in another man's face. It's disrespectful. What happened to your manners? Seriously? You really need to think about how you're behaving. It's rude!"
This is one of my favorite conservative tactics. When you get emotional, they comment on the emotion so instead of following the feeling and allowing the fun to gush out, suddenly you're backpedaling, defending yourself, ashamed. So I did the only thing I have learned that works. "Sorry," I said. "I was caught up in the moment. I'm sorry." You apologize twice and then brace yourself since it always leads to the lecture of clarification.
"No really," he said, "you don't put 2 middle fingers in another man's face. I just think you need to consider the way you're coming across and take into consideration that although I accept your apology, and I appreciate your apology, it calls into question your impulse control."
It's true.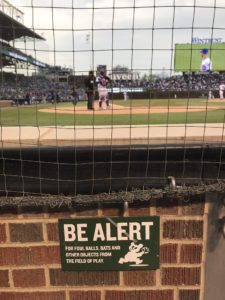 I was caught up in the excitement of the moment and should have been aware how the turning of the tide in my favor was going to undermine the need Eddie Gee has to win, which we all have, to one degree or another. On the flip side, when he's taunting the world around him, caught up in emotion, heckling a sea of Cub's fans, I happily go along for the ride, high on the uncomfortable rush of spectacle. It's like a dog barking. You let the dog be a dog. Why tighten the leash? When Eddie Gee gets caught up, I don't comment or ask him to calm down. I marvel at the barking, even if I don't relate. The messiness of emotion doesn't deserve to be caged with intellectualisms. That's all an "ism" really is, the desire to cage what you don't understand.
In the bottom of the 8th, a former Cubs player who was playing for the Marlins double-clutched the ball and threw to the outside at home plate. The Cubs scored. It wasn't long before we were singing, "Go Cubs Go! Go Cubs Go! Hey Chicago whadaya say? Cubs are gonna win today."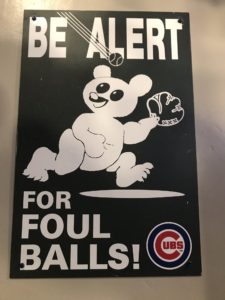 Just before the 7th Inning, when they were about to stop serving beers, Eddie Gee ran to the concession stand. Security was signaling to cut it off. So he ran 2 concession stands down, just ahead of security, cut to the front of the line, threw down his money and nabbed the last beer of the day.
"You always have to be thinking ahead," Eddie Gee said. "It's about winning. You have to take what you want."
Listen.
Don't even think for one second about the implications of cutting the line in terms of manners, it's the wrong thing to notice, an "ism."
Manners only have value as a tactic. They're not real.
On the way out of Wrigley Field, we stopped in the bathroom. Eddie Gee turned to the guy standing next to him at the urinal trough, "Who double-clutches and then throws to the outside at home plate? Who? I'll tell you who! A former Cubs player. The fix is in."
Even when Eddie Gee loses, he wins. We stopped for one last beer next door at The Dugout. As we stepped to the bar he turned to me, "Hook me up Bro."