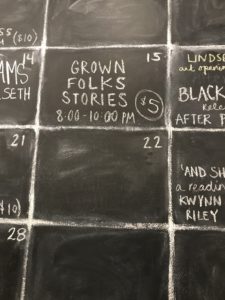 Last night, I went to Silver Room for Grown Folks.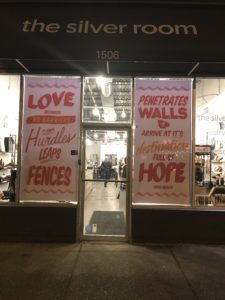 Silver Room is a Chicago treasure. Grown Folks is a story jam for grown ups. I go there to listen. I go there to laugh. Last night, I went there to heal.
5 months ago, I had everything taken from me. I lost my job. I lost my sense of dignity. I lost my sense of community. I lost my family. All because of a tweet I wrote after the Las Vegas Shooting.
At least I didn't lose my life.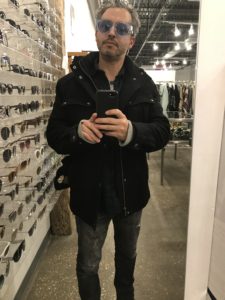 Even though, over the past 5 months, I seriously considered ending my life. So I wrote a suicide note. But there was a calculation in the suicide note. Without knowing it, I was writing myself out of the desire to die.
It worked. I wrote a book. Plus, I killed myself because the person I was at the end of writing the book was not the same person I was at the beginning, when I first sat down to write.
So last night I went to Silver Room for Grown Folks to see how I was coming across. As fate would have it, Cara Brigandi couldn't make it. Cara is the MC. She runs the room. She runs the world.
"Bitch where you at?" I texted.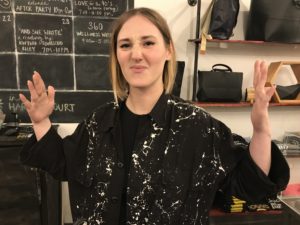 "I'm not there tonight!" she replied. "I'm doing an observation for a paper!!! I never sent out an invite. FUCK! Are there people there?"
"Yeah. Should I take it over?"
"Yes! Please!"
Those are my two favorite words. Right after "I Voted."
Sorry. Didn't mean to get political. But all things are political. I learned this from Nestor Gomez,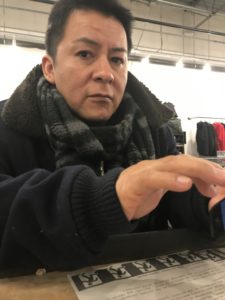 also known as The Boss, also known as Patron. We worked together last night, keeping the flow.
It was  great night. The room was filled with beautiful people opening up their hearts to share their stories and laugh in the space where confusion mingles with hope. If you haven't been to Grown Folks, you're missing an opportunity to tap into something bigger than yourself.
It heals. I woke up today, for the first time in 5 months, happy to be alive.